Zeus LED PRO - 600W - 2.7 µmol/J - IP67 - Lumatek
Benefits :
High performance light with a uniform distribution of light
Perfect for growing plants indoors
Increased Production
Multiple use
Zeus 600W Pro can be used throughout the growth cycle of the plant, from sowing to flowering! It is recommended to use it in a room of controlled cultivation, or in a greenhouse.
IP67, It can also be used in damp locations. However, it should not be used especially on the outside.
The ideal operating temperature of this lighting system is between 20 ° C and 30° C.
The kit contains the following :
6 bar light Osram & LUMLED Diodes
1 main chassis
1 transformer LED
1 stand LED
1 support LED B
2 tie-cables in metal
1 controller controller 0-10V
1 manual
Full spectrum F :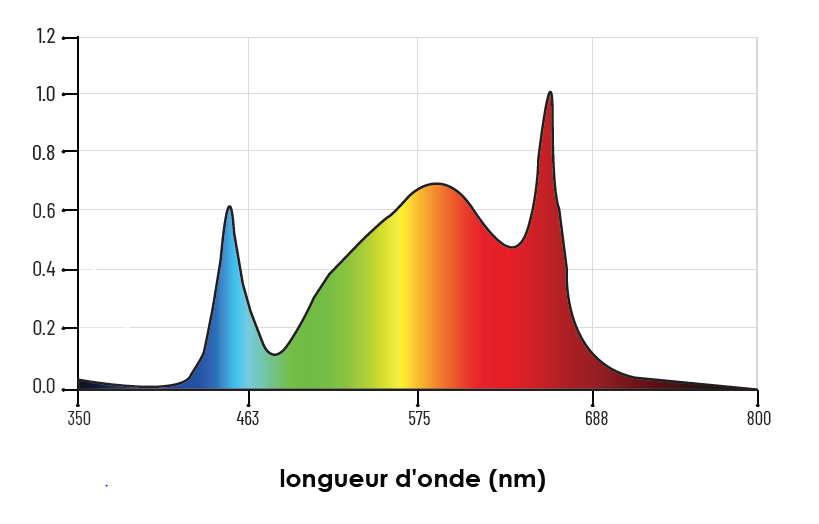 Curve of light distribution :